Sonny Bill Williams has whacked Eddie Jones for his comments on Michael Hooper, Bernard Foley and Quade Cooper as the fallout from his disastrous Wallabies tenure continues.
After quitting as Wallabies coach only nine months into a five-year contract, Jones described the three men as not the right role models following their non-selection for the Rugby World Cup.
The comments received plenty of criticism following the Wallabies being bundled out in the group stage with the only recognised No.10, Carter Gordon, dropped halfway through the tournament.
READ MORE: World Cup's baffling snub for Aussie hero
READ MORE: AFL draft stunned as player's plus-one gets picked
READ MORE: Benji snaps up explosive Fijian in Tigers rebuild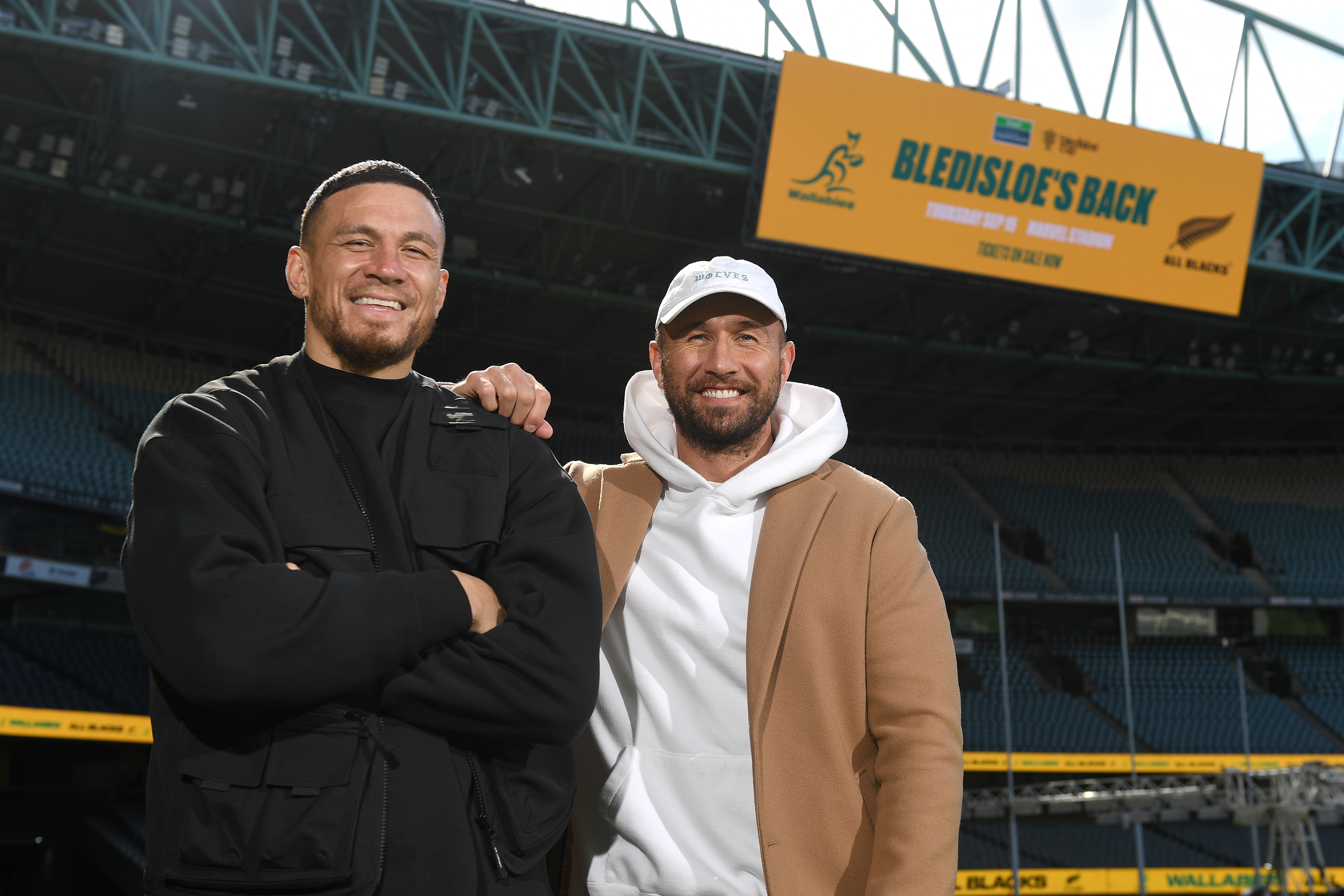 Williams – who is close friends with Cooper – referred to the barb from Jones as "disgusting". 
"I found those comments disgusting," he told The Sydney Morning Herald.
"I was really upset for those lads. The sad thing was that he couldn't just leave with dignity. He had to leave with some firing shots by calling Hooper, Foley and Quade not role model material? What does that make him?"
Watch the World Rugby Sevens on the home of rugby, Stan Sport, kicking off in Dubai on December 2. Every match exclusive, ad free, live and on demand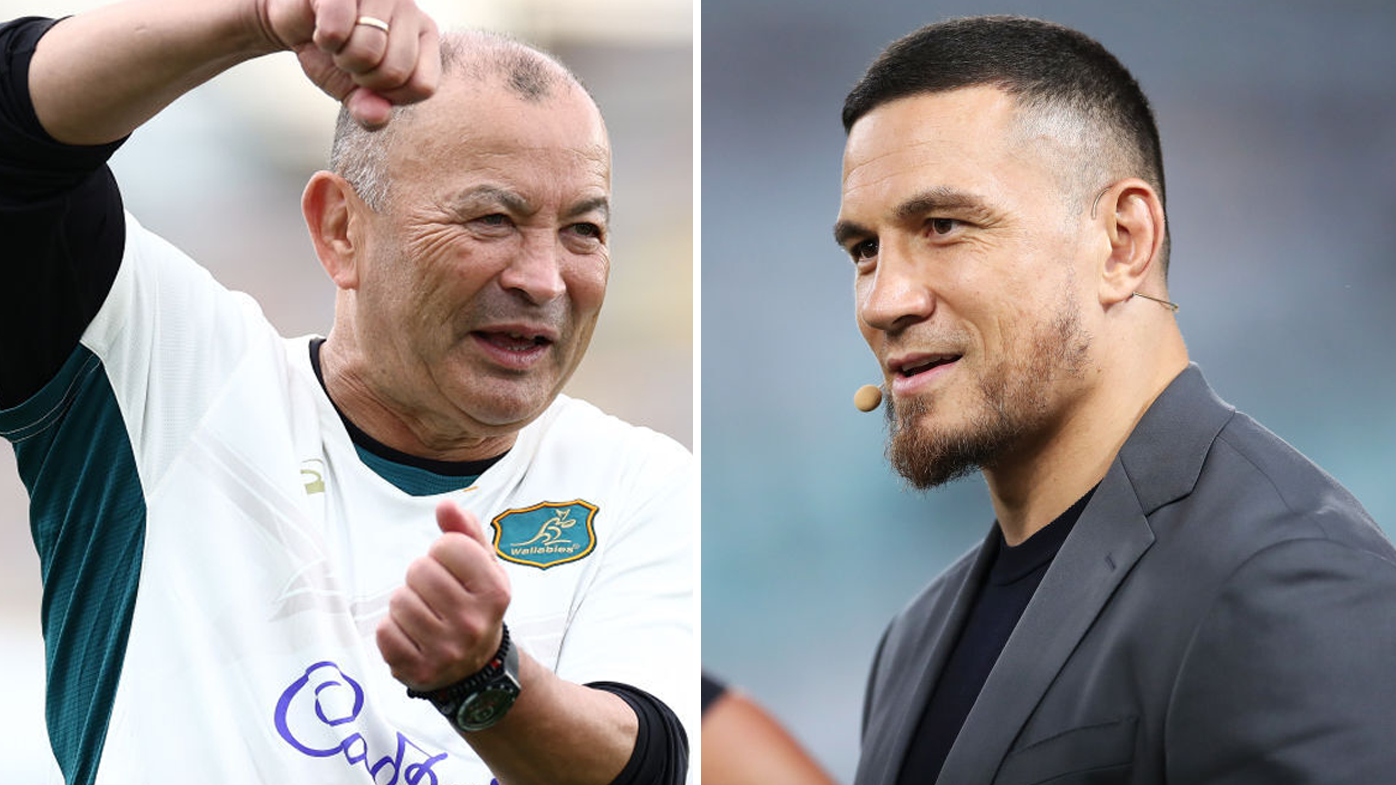 Williams also criticised Jones over reports he conducted an interview with Japan only days before the World Cup started.
"Obviously, he had that meeting," the All Blacks World Cup winner said.
"It says a lot about his character to be honest. It's comical. I still can't believe it.
Michael Atkinson, Sam Worthington and Tom Decent tackle a wild ending to the Eddie Jones era and unpack Rugby Australia boss Phil Waugh's subsequent press conference
https://omny.fm/shows/rugby-world-cup-inside-line/the-truth-behind-the-phil-waugh-presser/embed?in_playlist=podcast&style=Cover
"I saw straight through his antics and his big-talking. This is a bloke who has a track record of burning bridges.
"The things that he's done … if he was a player, you wouldn't stand for it. It's quite nice that they are being held accountable, just like players are."
Jones' appointment months out from the World Cup came at the expense of Dave Rennie, who replaced Michael Cheika at the end of 2019.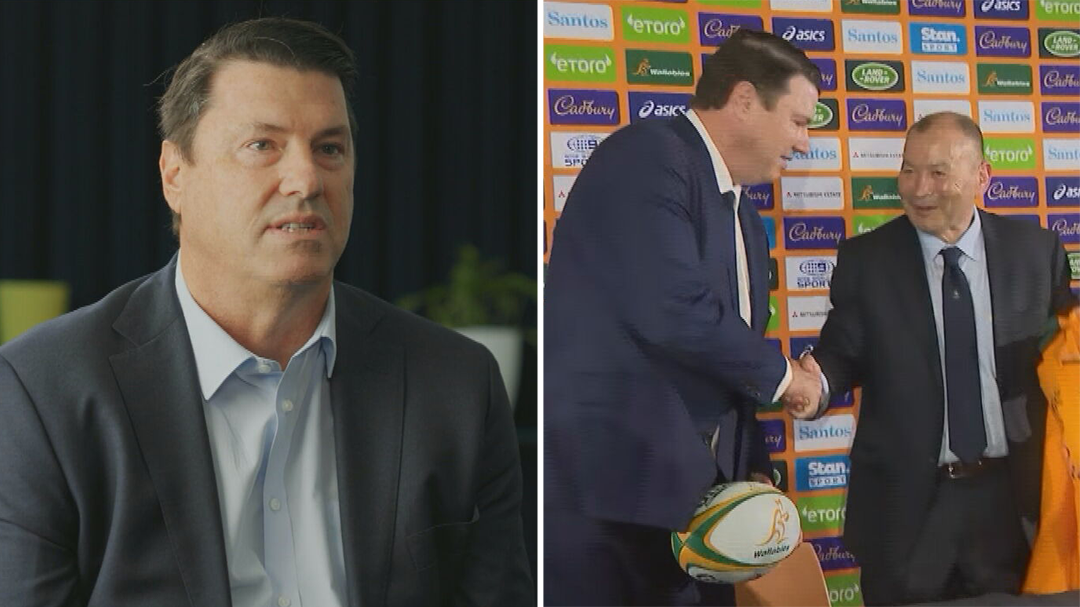 The decision has been repeatedly referred to as a 'captain's call' from former Rugby Australia chairman Hamish McLennan who was ousted from the role on Sunday night.
Williams believes the removal of McLennan is the right call. 
"I commend the board on making the decision and not fussing around," he said.
"I called it before the World Cup with Eddie … that it wasn't the right thing and it backfired tremendously. Egos need to be left at the door. The public deserves better and so do these players.
"A lot of people forgot about Dave Rennie's leadership.
"Australia beat South Africa twice and came close to New Zealand."